One of the best parts of working remotely (and maybe I'm biased) is working with a remote team.
Whether it's something you want to do too, or maybe you're wondering what it's like to work with a team, the point of this blog is to give you some insight on what to expect, as well as, a proper introduction to my very own VAI team.
I am SO excited to introduce you to each one of them and I hope you love them just as much as I do!
What's so neat about this team, in particular, is that we live all around the world.
I've been so lucky to have this amazing group join me on this journey towards helping thousands of other men and women live their dream life.
There are currently 11 of us, so I thought it was time to show you who the people behind-the-scenes of VAI are.
What's your title for VAI?
Deya, Chief Operations Officer (COO) aka Planner-of-all-things
Morgan DK, Chief Financial Officer (CFO)
Katy, Program Manager
Morgan R., Graphic Designer
Chris, Web Developer
Alexis, Content Assistant
Georgia, Portfolio Mentor
Katinka, Portfolio Mentor
Christine, Customer Support Help
Claire, Esther's Personal VA
We asked each person to fill out a few questions about themselves and what they do for the team. You'll get to know how each person got their start working online and how we came together. Let's get into it!
Where are you from?
Deya – My mom is Taiwanese and my dad is German/Spanish. I currently live in Prague in the Czech Republic. 🙂
Morgan DK – Florida, USA and currently living in Cape Town, South Africa.
Katinka – I'm from and currently living in the Netherlands (because COVID).
Georgia – I'm from England, UK but I've been living in Morocco for 10 years!
Christine – I'm from Austria, but I currently live in the Netherlands.
Alexis – I grew up in California and Texas, USA. I'm currently living in Oregon.
Claire – I am from the United States and currently living in London (but moving back to the states 11/30).
Katy – I am from and live in Arizona, USA. Prior to the pandemic I traveled part-time, so I used Arizona as a home base.
Morgan R. – Canada – currently living in Canada as well, in my hometown of Victoria BC.
Chris – Victoria BC, Canada.
What is your first language?
Most of us speak English as our first language but those of us who don't are:
Deya – Mandarin + German
Katinka – Dutch
Christine – German
What did you do before VAI?
Katinka – After finishing my master's degree in Art History I decided to travel around Asia for a few months and ended up living in Bali for 2+ years.
Georgia – Before signing up for 90 Day VA, I had been a stay at home mama of 2 kids for several years. I had dabbled in transcription and tutoring, but neither seemed to be a great fit for me.
Christine – I was still studying abroad and tried out crappy student jobs that were not flexible and not fun at all, then I took the leap and signed up for VAI.
Alexis – I worked as a TV News Producer in Albuquerque, New Mexico, USA. After deciding it wasn't for me, I traveled for 2 years where I discovered the digital nomad life and knew I had to find a way to work online.
Katy – I worked remotely 9 months of the year for an international education start-up. I loved the job because I got to travel to China twice a year, but the company unexpectedly shut down (while I was in China btw!).
Claire – I worked as an ESL teacher for 5 years while I was living in Spain then I moved to Australia and I struggled to find a job that I actually WANTED to do. My brother who has an environmental economic consulting company back in the States hired me to do some remote work with various tasks like research, editing docs, summarizing reports, etc.
Chris – I was working as a sous chef and left to begin working online. Moved to Bali and began learning web development. This led me to offer to help Esther for free for experience and grew into the role I have now.
What have you learned about yourself since working with Team VAI?
Deya – That we're all capable of so much more than we think we are.
Morgan DK – I've held similar roles to the one I currently have at VAI and while doing the same type of work, the team just wasn't the same. It's shown me the value of working with people that really care about you and a work culture that is fun, playful, and energetic.
Katinka – I have learned that I can do so much more than I ever thought. The team is so supportive and there are a lot of opportunities to grow and learn in the team, which is amazing!
Georgia – I've learned that I can respond to new challenges and take ownership of projects.
Christine – I learned that it is totally possible for a company to be remote and still have an awesome and fun work environment and team culture!
Alexis – That I should trust that I know what I'm doing. I tend to second guess myself or overthink things even when I know how to do it.
Claire – I've learned that I am not great at Pinterest, that I am good at managing projects, and how to come up with solutions before presenting problems.
Katy – One thing I already knew, but have further confirmed, is that I can NEVER go back to a job that requires me to wake up early and commute to work.
How did you land a spot on VAI?
Deya – Esther and I actually met because I hired Esther for another client of mine. Esther was running a course creation agency at the time, and I was working as a project manager for a virtual reality online course platform. I hired her to create a course on the American Revolutionary War! Random, fun fact. Fast forward a few months, I saw she was hiring a project manager and I scrambled to apply, crossing my fingers she remembered me. 😀 Lucky for me – she did.
Morgan DK – Job opening on Facebook!
Katinka – I got chosen for one of the internship positions and noticed Georgia, the portfolio mentor, was swamped, so I offered to help her out as part of my internship and was asked to stay on!
Georgia – I applied for the Social Media Intern role in April 2019, even though I did NOT think I would get the role! But I did and I loved it. I jumped at the chance to apply for the Portfolio Mentor role in early 2020.
Christine – I was the social media intern 🙂
Alexis – While I was taking the course, I applied and landed an internship position with my now VAI team member, Katy! She told me that my video submission sent to the portfolio mentors as part of the course work had caught her attention, she loved it so much, shared it with the team and the rest is history!
Claire – I was enrolled in 90 Day VA and I saw Esther post that she was looking for a Pinterest intern – I jumped at the opportunity because I KNEW I wanted to be part of the team and have been working with VAI behind the scenes performing various tasks ever since. 😊
Katy – They were hiring a VA and posted the opportunity in the private FB group. I applied and was eventually hired! I spent HOURS on the application making sure everything was presented perfectly because VAI was my dream client.
Morgan R. – I enrolled in VAI as one of the original students like 5 years ago! Then Esther hired me as her intern, and slowly I transitioned from doing VA work to being a designer – and helped Esther get all her business' design in order and have been on the team since!
Chris – Met Esther through Morgan R. and then in Bali. She was one of my first clients.
Tell us something "boring" about yourself.
Deya – I pour milk into the bowl before cereal.
Morgan DK – I love to Netflix and totally chill out. 🤪
Katinka – I have an overwhelming urge to buy every plant I see in a store.
Georgia – I drink way too much coffee and know most Disney songs word for word.
Christine – Every time I get to pick a cake or something sweet for dessert it NEEDS to contain chocolate, otherwise I do not eat it. Chocolate all the way. 😃
Alexis – I put hot sauce on almost every meal.
Claire – I own 3 pairs of pants. 👖
Katy – I owned my first car, a Mitsubishi Lancer, for 16 years.
Morgan R. – I absolutely hate talking about myself lol.
Chris – I hate tomatoes.
What was the first rate you charged for your services?
Morgan DK – $20/hr
Katinka – $16/hr
Georgia – Something crazy like $6/hour for transcription work before I found 90 Day VA.
Christine – I did a social media package with my first client which was 350€/month.
Morgan R. – $10/hr
How long did it take to find your first client?
Katinka – Around 3 months after really committing to the course.
Georgia – Just a month into the course – my friend hired me as her VA after a conversation about taking the course and all the skills I was learning!
Christine – It took me 4 months after finishing the course, but that was my fault because I didn't even apply for jobs during that time because of my studies.
Alexis – 3 months. She reached out to me via the Instagram account I made with the help of 90 Day VA!
Claire – After I started 90 Day VA I got my first internship after less than a month, then I got my first paying client 2 months after starting.
Katy – About 6 weeks after really committing to the course, but about 3.5 months after enrolling in 90 Day VA.
Morgan R. – A week or two, I think?
Chris – 2 months after I began learning.
Do you have clients in other countries? What is your preferred method of payment?
Deya – Yes – I've had clients in Asia, Australia, Europe, the US, Canada. My preferred method of payment is always Transferwise.
Morgan DK – Esther is my only client but I teach people bookkeeping in various different countries. My preferred method of payment is direct transfer for clients in the US and TransferWise for clients abroad.
Georgia – Yes, I have clients in France, USA, and England right now. I've also worked with clients based in Morocco and Greece! Transferwise is my absolute favourite way to get paid because it's so simple, quick, and the fees are tiny compared to Paypal.
Claire – Yes! I use Freshbooks and most of my clients pay by credit card using Freshbook's Stripe feature.
How did you know when it was time to niche down? Or do you still struggle with this?
Katinka – I'm still struggling with what I really want to niche down in, so if anybody has tips, let me know!
Georgia – I have struggled with niching down because I mostly work will small online businesses that don't have a team yet (other than VAI). That means you need to be a Jill-of-all trades! Having this experience has been super helpful as it's shown me what kind of tasks I enjoy, and which ones I don't!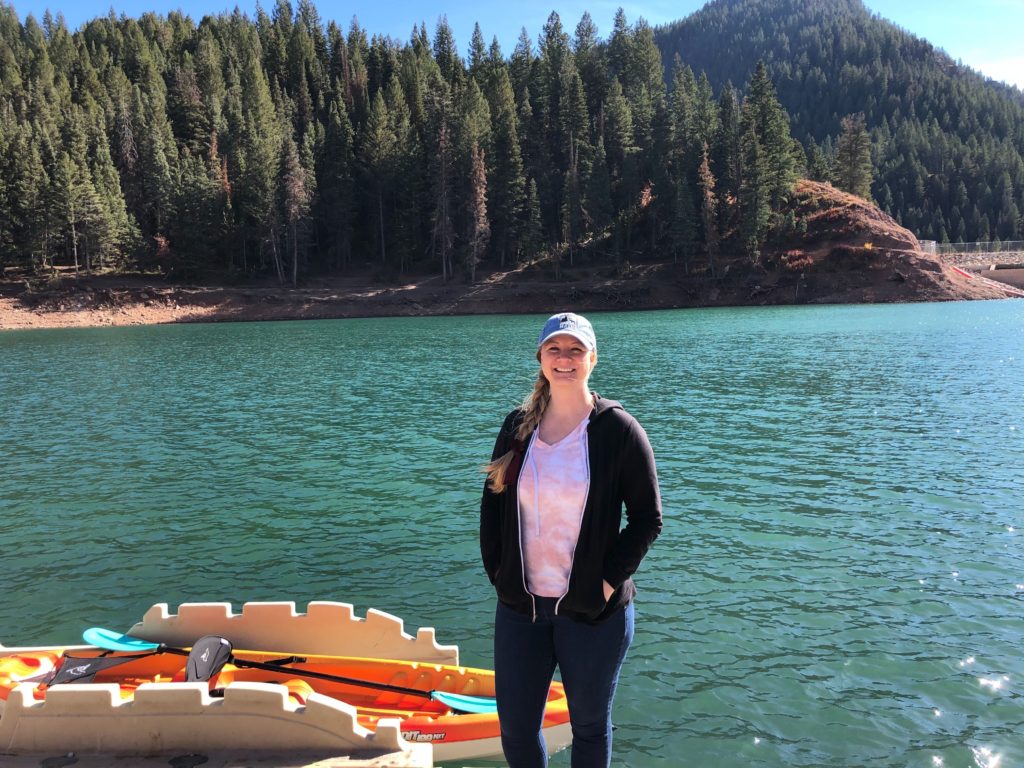 Katy – My niche found me actually. I went in thinking I was going to niche in Pinterest management, but haven't even touched Pinterest and have no regrets. I suggest being open to clients who can offer a lot of long-term hours if you aren't sure what your niche should be.
Morgan R. – Working on it! But it's a struggle for everyone, and should always be evolving – not just one final destination.
Chris – Definitely still struggle with this.
What made you invest in the 90 Day VA course?
Georgia – I had already started working online before investing in 90 Day VA, but I was earning hardly anything, doing transcription work and writing for content mills. On New Year's Day, I saw an ad for 90 Day VA, took Esther's masterclass, the timing felt right, and I signed up that same night.
Christine – I tried crappy student jobs that were not flexible at all. I had Uni until 4 and had to go work at 5 pm until 1 am. So that was not sustainable for me and I knew I wanted to become a digital nomad anyway so I just took the leap and signed up.
Alexis – I was getting tired of looking for temporary work every time I changed locations. When I traveled to Israel, noticed everything was expensive, and I wasn't allowed to work, I knew I had to start looking for other ways to make an income. I watched Esther's free class, told myself it would be worth it, and bought 90 Day VA shortly after.
Claire – Honestly, I was desperate to find a remote job and I wasn't having any luck with my applications. I was poking around on Facebook and came across Esther's 'Work from Home (without selling anything)' free group and joined. I think a day later I got an automated message from the group asking if I wanted to watch the free masterclass. I watched the whole video and I was hooked right then and there.
Katy – The company I was working for had recently shut down so I spent a few months applying for jobs I really didn't even want, but I felt pressured to go back to the corporate world. When I saw the ad for 90 Day VA I realized that it aligned perfectly with what I didn't even know I wanted!
Morgan R. – I wanted a work option where the harder I worked, the more money I could make and wanted a career with endless learning and upskilling opportunities.
How do you handle imposter syndrome?
Deya – Ahhhh – imposter syndrome, my eternal nemesis.
Nobody is born knowing how to do everything – no baby is well-versed in managing teams, or writing blog posts, or running a 7-figure business. Everyone starts from 0 – so if you feel imposter syndrome, you should be SO proud of yourself for getting started and for being brave enough to step out of your comfort zone.
Morgan DK – Be honest about the fact that you don't know everything. If you call yourself out before others do then you've taken their power away from them. Always be humble enough to correct yourself if you've made a mistake or misspoken. Pick yourself up and keep going!
Katinka – I find that talking to friends that are working online as well really helps and I'm always happy to be a cheerleader to them as well when they need it!
Georgia – I still get huge imposter syndrome to this day, but I've come to realise that it's normal and also a sign that I'm growing, learning, and moving in the right direction. I try not to overthink things when I feel that imposter syndrome come up. I stay out of my head, take a deep breath, and take the next step. I try to lean into it and feel confident in everything I've learned. But I also know that rejections are part of the process and it's generally not personal, so I take them as learning experiences. The right opportunities will come around!
Christine – Start a folder on your laptop that contains all the compliments or good feedback you've ever received from clients and/or good friends. This will remind you that you can actually do those things and that they are happy with you.
Alexis – What I have found to be most helpful is watching motivational and inspirational videos on YouTube. Hearing other people's stories about how they got started as entrepreneurs, the struggles they've faced, and where they are now is so amazing. They serve as the little reminders I need to know that I can do it too.
Also, connecting with other people in this line of work is extremely helpful. There's a lot of power in knowing that you're not alone in this. Reach out to people and connect – you'll be surprised by some of the amazing friendships that blossom from it.
Claire – This one is still tough for me, but having a network of people to support me helps A LOT! I have made so many virtual friends since I became a virtual assistant, I've joined lots of online groups, memberships, and I have TWO accountability buddies. They are so helpful not only because they encourage me and cheer me on, but also because they call me out when I'm not showing up or limiting myself. I wouldn't be where I am today without my digital network.
Katy – I tend to not have too many run-ins with imposter syndrome luckily. When I do, I feel the feeling and talk it out with someone who I can trust to just listen to me and then I redirect myself to focus on the reality of the situation (which is that I can freaking do it) and not focus on the negative feelings of doubt.
Chris – Drink more coffee.
Are you an introvert or an extrovert?
Deya – Both – I have introvert days where I don't want to talk to anyone at all and just want to eat cereal from the box in silence on the couch alone with Netflix, and I have extrovert days where I want to go places and do loud, fun things with my friends.
Morgan DK – Introvert for sure! Positively affected: I love working from home and independently. Negatively affected: I get burned out really easily by meetings. I need to limit the number of meetings I have a week. It makes me very unproductive.
Katinka – I'm an introvert. Applying for jobs and doing discovery calls really freaks me out, so I'm very picky about what I apply to and am not as booked as I would like because of it.
Georgia – I am definitely an introvert (for any Myers Briggs fans, I'm an INFJ!😃) I did find some aspects of working online difficult at first because of this. Doing my very first video call was terrifying! Interviews also felt scary until I realised that they are really just a conversation to work out if you're the best fit for the role or not. But there are also some huge benefits of working remotely as an introvert. I can plan my own schedule and create a working environment that helps me to function at my best!
Christine – Extrovert! I kinda have the feeling it will make me an introvert at some point haha, but I try to co-work with friends as often as possible so I don't feel lonely (and it helps with productivity).
Alexis – I'd say I'm a bit of both. It depends on the situation and who I'm with. I also have my days where I don't want to talk to anyone and I'm the person on the zoom call just listening to everyone else.
Claire – BOTH! I like my alone time and I work really well on my own but then after too much alone time I crave social interactions. This was kind of hard at first, but once I started growing my network, and got involved in some activities, it got easier. Now with COVID restrictions and lockdown – I'm ahead of the curve because I'd already been socializing online for years!
Katy – Both? I'm like an outgoing introvert I guess. I like that I have a lot of quiet time to do my work, but I still need social stimulation to feel connected. I don't love when people interrupt my flow, so working remotely allows me to choose when the social stimulation occurs.
Morgan R. – Both – extrovert with people I'm comfortable with, introvert with people I don't know. Makes me a real shit salesperson but a great asset / partner once we're working together
Chris – Introvert. It's made the shift to working online a great choice, as I'm not managing a team all day long.
How many clients do you work with?
| | |
| --- | --- |
| Deya | 1 |
| Morgan DK | 1 |
| Katinka | 2 |
| Georgia | 3 |
| Christine | 2 |
| Alexis | 2 |
| Claire | 4+ |
| Katy | 2 |
| Morgan R. | 4+ |
| Chris | 4+ |
What is one favorite service that you offer? Why?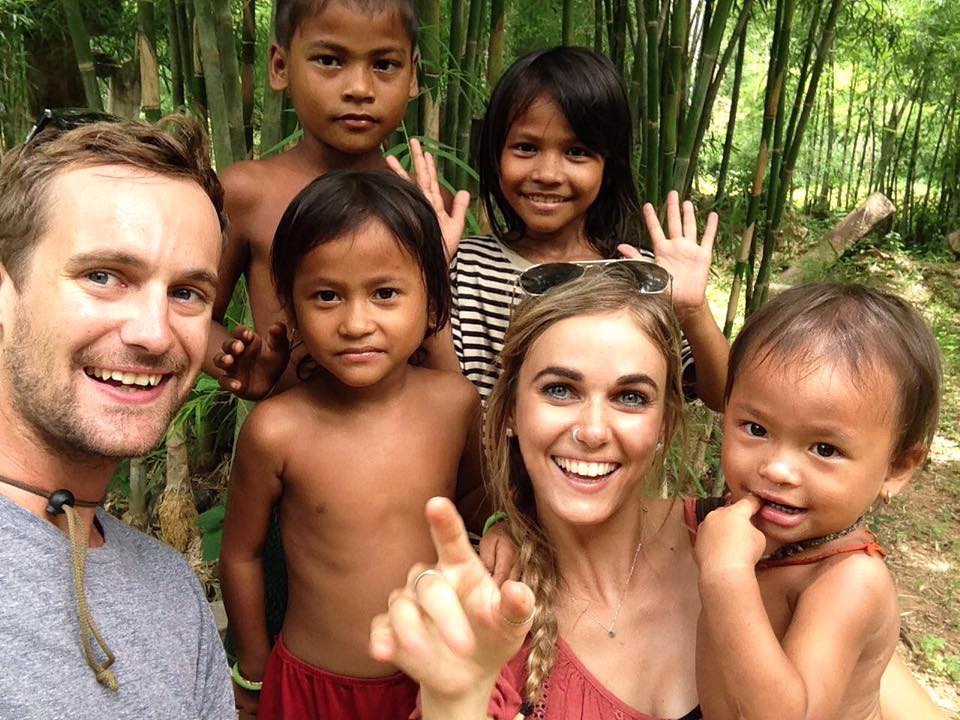 Morgan DK – I love teaching people budgeting! When done well, I think it's extremely empowering to business owners and can take the scarcity mindset/fear of money away.
Katinka – My favorite service I offer is blog writing. I love to create a meaningful story that helps someone!
Georgia – One of my favourite services is content writing and ghostwriting. It's not something I do for VAI but it ties in really well with my work as a portfolio mentor, because I provide feedback on all our students' blogs and portfolio samples.
Christine – I love podcast editing, I don't even know why I just love the process.
Alexis – I love video editing! This has always been a hobby of mine and to be able to do it for work has been a literal dream for me.
Claire – Setting up organizational systems. Most business owners don't have time or the know-how to simplify their businesses. I love being able to set up my clients for success and save them time. My aim is to always maximize efficiency.
Katy – I love engaging in the FB group! It's an uplifting place to be, but it also pushes me to research different things so I can provide legit advice.
Chris – Custom site development!
How long have you worked with Team VAI as of November 2020?
| | |
| --- | --- |
| Deya | 3+ years! |
| Morgan DK | 4 years |
| Katinka | I started as an intern in March 2020 and was officially hired in June. |
| Georgia | 8 months |
| Christine | If you count the internship as well it's been almost 8 months. |
| Alexis | 5 months |
| Claire | Since Nov/Dec 2018 |
| Katy | Since September 2019 |
| Chris | 3 years |
Did you struggle to find clients? How did you handle rejection?
Deya – Not anymore. After a first few months of really, really hard work – I was booked out as a freelancer. And after year 1, my main source of clients were referrals – so there is a starting momentum that you have to create when you start working online – but once you get the ball rolling, it really starts rolling.
Rejection is part of the journey of any person that has ever achieved anything.
Society glorifies success and shames rejection – so we only ever hear about the successes, and we think we should be ashamed of our 'failures'. But the truth is – you can only fail if you stop trying. Rejection is something to celebrate because it means you tried and you put yourself out there. Many people don't even get that far.
Katinka – I'm still working on finding clients! Whenever I get a no from a potential client I'll take a moment to reflect and allow myself to feel bad for a bit (of course this also depends on how much I wanted the job). Then I go do something fun to take my mind off of it.
Christine – I knew at some point I would get hired if I gave it my all. So every time I was disappointed because of a rejection I just reminded myself that all the successful people we know got rejected as well. They are successful because they kept on going. So I did as well.
Alexis – In the beginning, I participated in the Application Challenge that VAI hosts in the Members Club and all I got were no's. I didn't take that as a struggle, but rather a lesson learned that maybe they weren't the right fit or vice versa. Most of my clients ended up finding me and reaching out through Instagram. Others were through word-of-mouth!
Claire – YES and I did not handle it well at first. But it's true that after time it does get easier. I think the most important thing is to not give up and to never burn bridges. You never know what might come back around again. I work with a client now who didn't hire me for the position I originally applied for, but she liked my application so much that when she had another position open up, she came directly to me with an offer.
How do you work with clients in another time zone?
Katinka – I mostly communicate in Asana with my clients, which works really great and isn't really affected by different time zones. It keeps everything organized.
When your clients know that you're in a different time zone, they're less likely to try to squeeze in extra rush jobs (but that's also on you setting good boundaries!).
Being in a different time zone can slow things down sometimes, especially if you really need something from your client to get started. It just means that you need to communicate clearly and tell them what you need. It might take some time to get used to this at first, but once you have it down, it's not a problem anymore!
Georgia – When I work with clients in different time zones, I think it's really helpful to hop on a call weekly or biweekly to check in and make sure everyone is on the same page, ask any questions, and make plans. Other than that, it's essential to have clear expectations of who is doing what and when – Asana is perfect for keeping track of tasks and providing feedback!
Katy – I love working on an international team! The only con is that occasionally meetings have been at unusual hours. I've had calls at 5am and 10pm, but I love the various teams I'm on, so I haven't minded. Perk of it being a remote call though is that I can stay in my pajamas if I want.
Tell us about your favorite holiday or vacation you've ever been on.
Deya – I went to Austria one winter with friends to ski and it was the most beautiful, surreal experience ever.
I had never skied before that trip, so most of the trip was not so much skiing – more so falling and rolling and laying in the snow upset that I sucked at something.
I'm a perfectionist and put a lot of pressure on myself to magically be good at everything I try – so it was exhausting to be so blatantly bad at something – in public, multiple times a day, every single day.
But being there with friends, cooking together, enjoying a winter wonderland plus all of us cackling at each other whenever one of us fell down? Priceless.
Exhibit A that I don't need to be the best at – or even good at – something to have a really fun time doing it.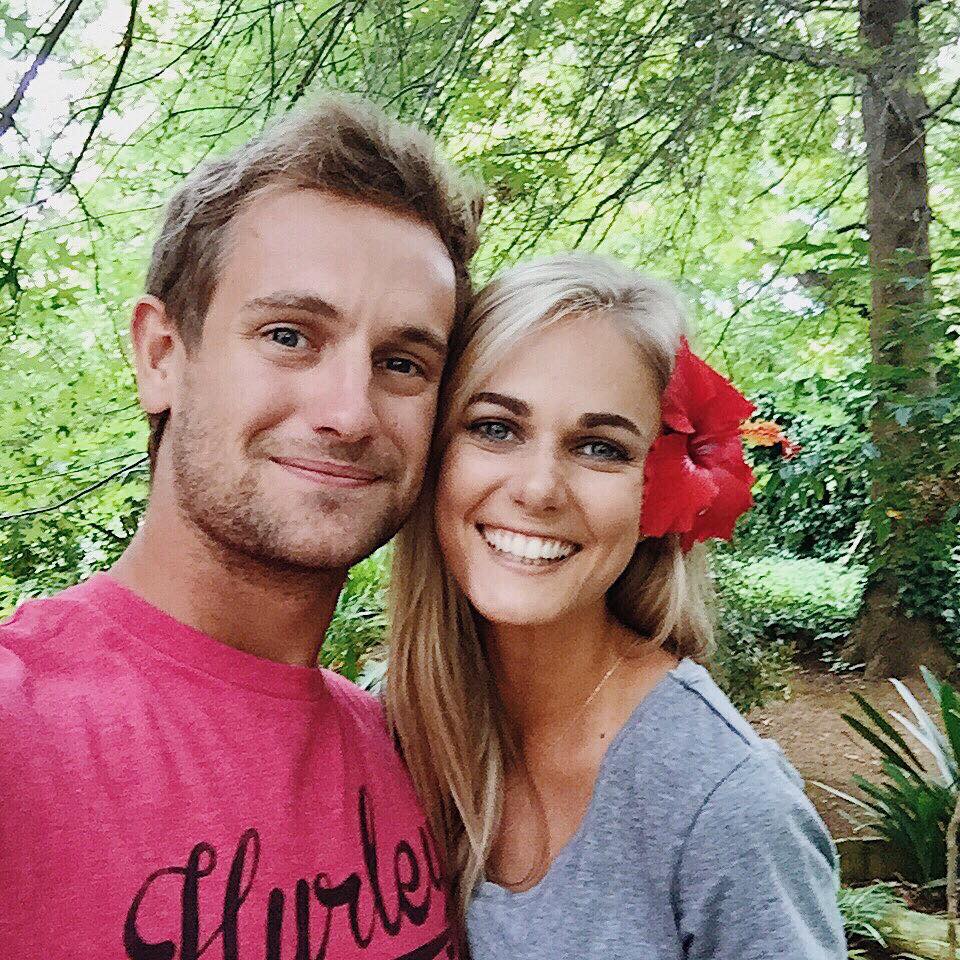 Morgan DK – Traveling to Cambodia with my husband. We did a visa run there in 2016 and it was one of the best holidays we've ever been on! The food, the people, the history and ancient ruins… it was all amazing!
Katinka – My six month trip through Asia was such an adventure! I especially loved Japan, it has the best mix of traditional and modern and is super easy to travel in!
Georgia – My favorite holiday has got to be when some of my family flew out from England to me, my husband and kids in a beach resort in Agadir, Morocco. I normally go for something a bit more adventurous, but that holiday was the perfect combination of good food, great company, relaxation, and gorgeous weather!
Christine – My family visited me in the US and we went to Orlando to spend a day at Universal Studios. Since we are all HUGE Harry Potter fans and they had a huge part of the park dedicated to Harry Potter, we were so happy the whole day and we had so much fun. This was seriously the best day of our lives haha.
Alexis – I lived in Australia for one year on a Working Holiday Visa with extended stays in Melbourne, Sydney, and Cairns. What I loved most was the amazing people I met along the way, the most beautiful beaches, and having the daily dilemma of whether or not to go surfing or swimming with dolphins. I also loved seeing some of the famous landmarks like the Sydney Opera House – spoiler alert! P. Sherman, 42 Wallaby Way, Sydney doesn't exist! I was legit bummed about this.
Claire – When I went to Thailand in 2019 with my husband, Zak. We had the trip half booked and winged-it for the second half. It was really lucky because on day 7 we realized that our friends were also in Thailand near Phuket. We got in touch and flew out to meet them the next day. Thailand is also GORGEOUS, we went hiking in the mountains, swimming in the sea, and visited hundreds of temples. On top of that, I had some of the best food there! I hope to go back one day…
Katy – I love all of my trips for different reasons, but I'm going to go with the only cruise I've ever been on. It was to the Caribbean, so it was beautiful and warm. It combined good food, beaches, mountains, and entertainment and I really just had to show up! This was a true vacation where I was relaxed the whole time and didn't think about work, social media, and I didn't really have to make many decisions! And I'm pretty indecisive, so…
Morgan R. – Lived in Bali for 3 years with my best friend, Esther! Not really a vacation but it was the best non-vacation vacation ever and I'd give anything to live close to her again
What do you love about working on Team VAI?
Deya – The team is something else – I feel so grateful and so lucky to manage such a spectacular team which is comprised of unique individuals and people amazing at what they do. It's the biggest blessing as a manager. Plus – the purpose of VAI is also heckin' fulfilling.
Morgan DK – The team by far is the best part about working with VAI. I love the friendships I've made through the business.
Katinka – Team VAI is such a supportive and open place, and all the team members are amazing! I love that we're all doing our best work, but that there's also space for creating personal connections and having fun!
Georgia – I love that the team is so supportive, friendly, and happy to help each other out., but there's also the opportunity to own projects, brainstorm, and make suggestions of new ideas.
Katy – All the things! 🥰 Everyone on the team is AWESOME, so we have an amazing work culture. I also love interacting with the students on a daily basis because I personally experienced career success through my decision to enroll in 90 Day VA so I love encouraging others to keep going and celebrate their wins with them along the way.
Chris – The flexibility and opportunity to learn new skills.
We've all had different journeys that have led us to where we are today. The one thing that we've all had in common is that we had NO IDEA what we were doing when we began this journey.
We've learned what we like and don't like just by doing it. And whether we were ready or not, we moved forward anyway.
If you're interested in learning more about becoming a virtual assistant and starting your online work journey, check out my FREE masterclass to see if it's something you want to do.
My team and I want you to know that you are not alone in this. We each have our ups and downs in our own businesses, but we know it's part of the entrepreneurial journey.
Keep putting yourself out there and know that there are endless possibilities in this line of work.
You CAN do this!
You will find your path and we will all be cheering you on!